Be an Official Content Creator for BOM PIC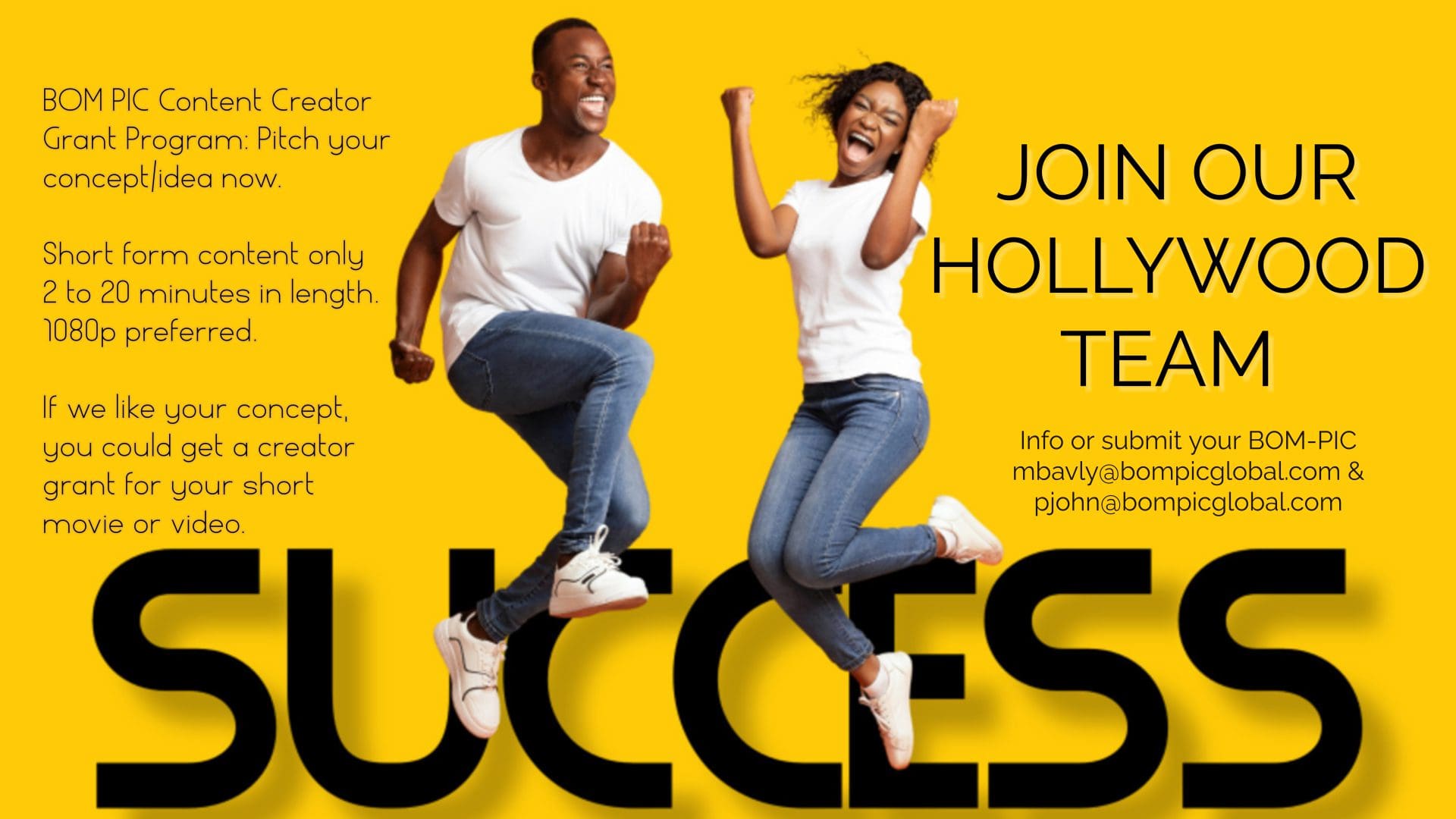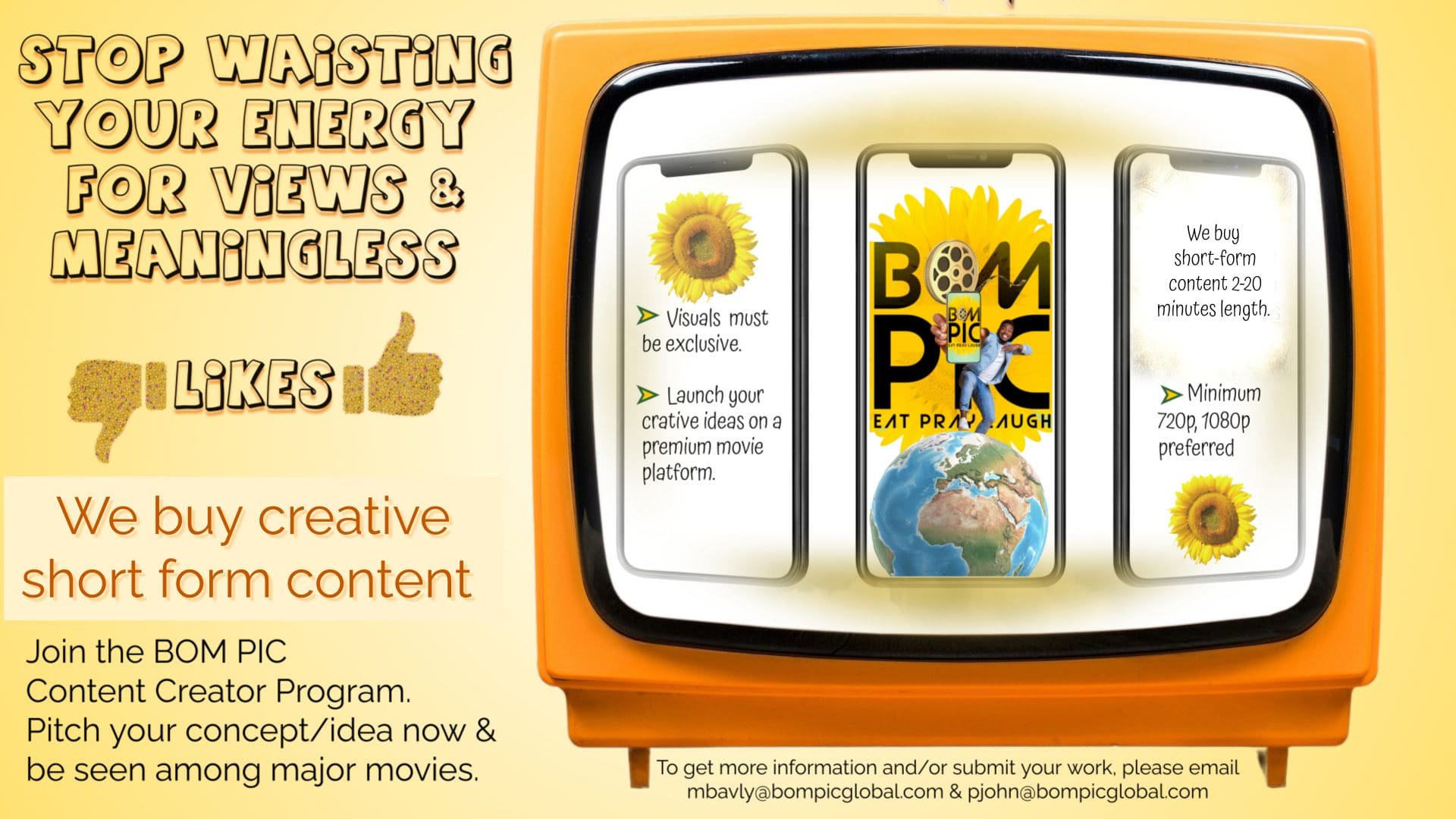 To be an Official Content Creator for
BOM PIC Global App,
SIGN UP IN JUST 3 EASY STEPS!
STEP 1: SUBMIT YOUR VIDEO/SHORT FILM (2 MIN TO 20 MIN., LANDSCAPE, 720P OR BETTER)
STEP 2: SUBMIT RELEASE FORM
STEP 3: SUBSCRIBE AS A CONTENT CREATOR FOR THE YEAR
As a member, for the low price of $30/year, you get:
Unlimited free submissions for the year.
Full access to Hollywood films and Kenya Talent videos for the year.
Discounts on upcoming contests and other online submissions.
Discount access to conferences and showcases.
One month minimum fee applies after sign-up & log-on.
Cancel anytime after 1st month.